Sambava
From MadaCamp
Sambava is a town and district on the east coast of Madagascar and the capital of the Sambava and Sava region.
Almost half of the population in the Sambava region live from farming and raising livestock. The most common acricultures are vanilla, coconut and rice farming. Sambava, along with Antalaha, is the centre of vanilla production and the source of much of the world's vanilla export.
Activities include a visit to the Lopat Vanilla factory to learn about traditional vanilla production, the Center for Learning and Understanding English (CLUE) and the large bazary kely marketplace.
The town has a stunning beach with sometimes with huge and dangerous waves. Every Sunday there is a big beach party including various events, such as cockfighting, dance competitions and kickboxing tournaments. Every Friday, there is an extended market with various clothing stands appearing on the road between the central taxi-brousse station and the beach.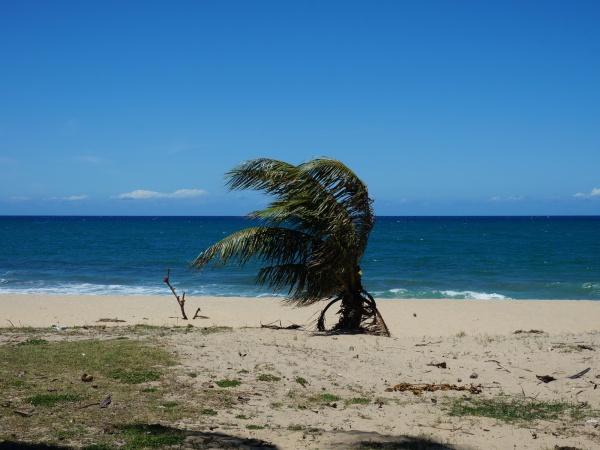 Nearby excursions include a taxi-brousse drive to Nosiarina and from thereon a 5-hour boat ride by pirogue up-river to Amboahangibe. Alternatively, catch a lift with one of the cargo boats used to transport vanilla pickers during the harvesting season. Marojejy National Park can be reached by road from Sambava.
A domestic airport is located approximately 2km from the town centre with flights connecting Antananarivo, Toamasina (Tamatave), Maroantsetra and Diego Suarez. Scheduled flights are operated by Air Madagascar and Madagasikara Airways.
Transport to/from Sambava
Scheduled flight connections are opereted by Madagasikara Airways and Air Madagascar.
Places
Vanilla exporters
Souvenirs
Restaurants, cafes and bars
Beach

Medical
Hotels and restaurants
Hotel Carrefour
Sambava-Centre
Tel: +261 (0) 20 889 2060
Mimi Hotel or Resto Mimi (16 rooms, 4 bungalows)
Tel: +261 (0)32 0761028 or +261 (0)32 04028855
Email: mimi.hotel.resto@gmail.com


La Paillotte - Chez Jo (4 bungalows)
Tel: +261 (0)20 88 998 94 or +261 (0)32 21 221 21 (mobile)


Las Palmas (6 bungalows, 3 rooms)
Tel: +261 (0)20 8892087 / +261 (0)32 4007372
Email: laspalmas.hotel@gmail.com
www.laspalmas-hotelsambava.com


Hotel l'Ambassadeur - Chez Zoé
Tel: +261 (0)32 0292745 or +261 (0)32 0211347
Email: razafizoe@yahoo.fr


Hotel Orchidea Beach II
Tel: +261 (0)32 0438377
Email: orchideabeach2@yahoo.fr


Florencia
Tel: +261 032 0246621
Hôtel Cantonnais
Tel: N/A
Hotel Melrose
Tel: +261 33 1457479 or cellphone: +261 (0)32 04572
Hôtel Paradis
Tel: +261 208892297 or +261 324012689
Hôtel la Romance de Jupiter
Tel (cellphone): +261 (0)32 0463389
Hotel Noumea
Tel: +261 032 0263586
Hotel le Giroflier
Sambava-Centre
Tel: +261 32 97 792 10
Various
Map of Sambava
Sambava Newsfeed
21-Jan-2019 08:00
05-Nov-2018 08:00
15-Mar-2017 07:00
23-Oct-2018 07:00
22-May-2019 07:00
30-Aug-2018 07:00
31-Mar-2018 07:00
14-Mar-2017 07:00
21-Oct-2018 07:00
07-Mar-2019 08:00
16-Mar-2018 07:00
08-Dec-2017 08:00
14-Mar-2017 07:00
10-Mar-2017 08:00
22-Apr-2019 07:00
29-Aug-2019 07:00
16-Jun-2017 07:00
28-Jun-2019 07:00
10-Jul-2019 07:00
31-Aug-2018 07:00
28-Apr-2019 07:00
18-Jul-2019 07:00
12-Mar-2019 07:00
27-Aug-2015 19:37
15-Feb-2019 08:00
24-Jun-2019 07:00
09-Mar-2017 08:00
18-Feb-2017 08:00
11-Nov-2013 08:00
19-Jul-2017 07:00
21-Feb-2014 08:00
23-Aug-2017 07:00
Transport
Additional information