Vinanivao
From MadaCamp
The larger harbour village of Vinanivao is located in a bay on the south-east coast of the Masoala Peninsula. From Vinanivao boats leave direction Cap Est in the north or Cap Masoala to the south, or even around the peninsula until Maroantsetra.
Along the main road of the village, there are many small shops and market stalls selling all kind of needy things (food, clothes, mobile phones, hardware, bike repair, farming and cooking utensils, liquor shops, ...). Vinanivao has a primary school.
Vinanivao lies at the mouth of a river entering the sea. This is also where the village got its name from: vinany means in Malagasy "the estuary of a river at the sea" and vao is the Malagasy name for a fish.
Not far from the harbour there are islets in the bay which can be reached by a short pirogue ride.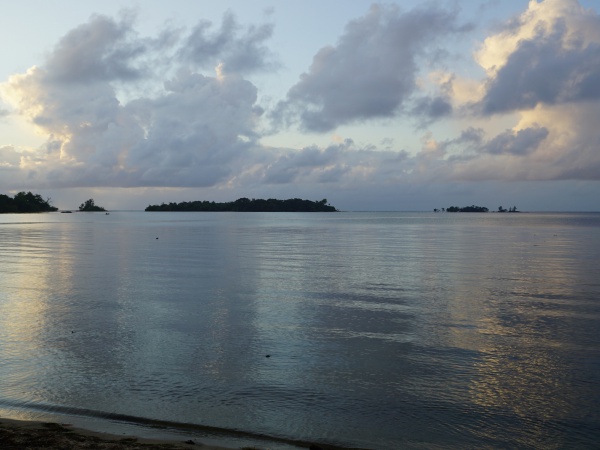 A very basic hotel with bungalows and a restaurant is located directly at the harbour. For those seeking a quieter place for a more relaxed sleep there is a better hotel on the outskirts of the village (see photos): A 10-minute walk from the harbour along the road direction Antalaha leads to an enclosed property (on the right side of the road) with 10 simple but clean bungalows and shared cold water bucket shower/toilet. In 2015 the price for a night was 10,000 Ariary.
From Vinanivao transport via motorbike direction Antalaha is available. These motorbikes are called moto rapid with usually three people on one bike.
Vinanivao lies north of Antanambao and south of Anovandrano.
GPS coordinates
S 15°52.618'
E050°16.517'
17m elevation
Photos
View all Vinanivao photos
Additional information