Difference between revisions of "Soavoanio"
From MadaCamp
---
Latest revision as of 12:55, 27 May 2020
Soavoanio is a government owned coconut plantation and producer of various coconut-based products in Madagascar with large plantation areas along the coast north and south of Sambava.
An office with a boutique is located in the centre of town, selling products, such as bottled coco punch, coco honey etc. On Fridays, which is the extended market day in Sambava, some of Soavoanio's products are sold at a small stall directly along the main road where the road turns to the office.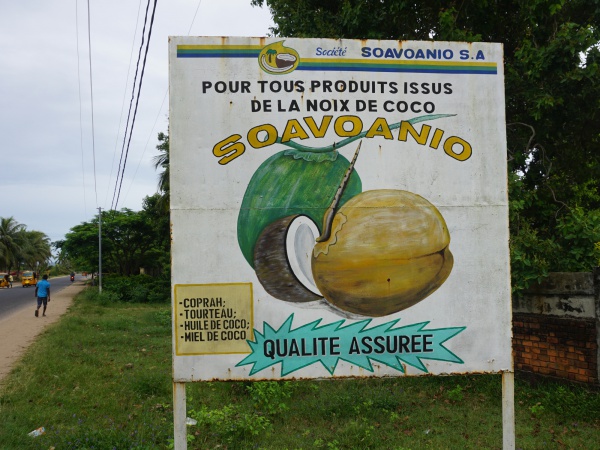 SOAVOANIO S.A
B.P 96
Sambava 208, Madagascar

Tel: +261 (0)32 40 735 33 / +261 (0)32 40 569 51
Email: soavoanio@gmail.com / clotildebeveloma@gmail.com
View all Soavoanio photos
Further information
http://admin.theiguides.org/Media/Documents/Madagascar%20Coconut.pdf